Angela Farris
Angela Farris
holds a Bachelor  of Science in Early Childhood Education from Angelo State University in Texas and a Masters of Music Education from Southwestern Oklahoma University in Weatherford, Oklahoma. She has played the piano for 35 years and has sung all her life.  She began teaching piano at the age of 16.
During Angela's undergraduate years she studied piano and voice at ASU.  She also accompanied choirs, vocalists, and instrumentalists. She sang in opera workshops and accompanied opera scenes.  Her first teaching position was teaching choir in Keller ISD in Texas.  During her graduate studies she studied voice privately with Dr. Robin Griffeath.  Angela also studied piano and harpsichord privately with the late Dr. Dennis Widen.  She was a vocal coach for Dr. Robin and Dr. Kristin Griffeath's vocal studios.
Angela has spent many years accompanying choirs, chamber ensembles, vocalists, and instrumentalists.  She has played the piano, harpsichord, and organ for these performances. She has also served as rehearsal accompanist for major vocal works.  As well as accompanying major ensembles, Angela has also sung in chamber ensembles, various choirs, and major work ensembles.
Since the age of 18,  Angela has been a professional church musician throughout Texas and Oklahoma. She has led children, youth, and adult choirs.  She has been an accompanist on both piano and organ. Angela was the director of music for seven years at a First Presbyterian Church in Elk City, OK.
Angela lives in Bethany with her husband and three children. She currently teaches math at Mustang North Middle School.
Education 2010-2013 Southwestern Oklahoma State Weatherford, OK ! Master of Music Education; choral education 1994-1998 Angelo State University San Angelo, TX ! B.S. Education; early childhood with music specialization.
Schedule a Lesson
Ryan Gonzales
Ryan Gonzales attended Oklahoma Christian University for 5 years pursuing a degree in vocal performance. He performed leading roles in various musicals, operas, and plays during his time there. He then spent 2 years in the Dallas area teaching private voice and piano lessons full-time for a studio in the area. There he also served as the artistic director for a local children's theater for several seasons. Several of his older students have since gone on to pursue degrees in music, music business, and broadcasting. Since then, Ryan has returned to Oklahoma City where he has spent the last year working as an accompanist for various schools, musical productions, weddings, and music studios. He is actively performing in the OKC area, performing roles in musicals at Poteet Theatre, singing with the Windsong Chamber Choir, and singing on the praise team at New Covenant Christian Church.
Education: Vocal Performance at Oklahoma Christian University (Outstanding Freshman Music Major of the Year – 2008)
Schedule a Lesson
Lindsay Freeman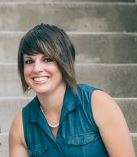 Lindsay Freeman is a graduate from USAO with a bachelor's degree in Vocal Music Education. Lindsay is a certified Vocal Music teacher and Elementary Education teacher. She has been teaching music in the public school systems for 11 years and teaching private vocal and piano lessons for 13 years. Lindsay is currently a music teacher in Putnam City School District. As a singer, she has performed many times and taught all ages and levels of vocal performance. The piano is also one of Lindsay's passions and is a great skill to accomplish. Lindsay likes to share her knowledge of music through teaching in a class setting and in a one on one setting. She believes music can help people of all ages accomplish many goals and can be used as a therapy to the soul.
EDUCATION

B.S in Vocal Music Education July 2004
University of Science and Arts of Oklahoma