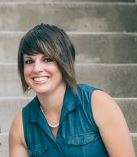 Vocal and Piano
is a graduate from University of Science and Arts of Oklahoma with a bachelor's degree in Vocal Music Education. Lindsay is a certified Vocal Music teacher and Elementary Education teacher. She has been teaching music in the public school systems for 11 years and teaching private vocal and piano lessons for 13 years. Lindsay is currently a music teacher in Putnam City School District. As a singer, she has performed many times and taught all ages and levels of vocal performance. The piano is also one of Lindsay's passions and is a great skill to accomplish. Lindsay likes to share her knowledge of music through teaching in a class setting and in a one on one setting. She believes music can help people of all ages accomplish many goals and can be used as a therapy to the soul.
EDUCATION
B.S in Vocal Music Education July 2004
University of Science and Arts of Oklahoma
LICENSURE AND EXAMS PASSED
Oklahoma General Education Test
Oklahoma Professional Teaching Exam
Vocal Music Subject Area Exam
Oklahoma Elementary Subject Area Exams
WORK HISTORY/RELATED EXPERIENCES
August 2005 – May 2007: Nicoma Park Intermediate Music Teacher Teach general music, programs with each grade, Honor Choir, etc.
August 2007 – May 2008: Putnam City High School Choir Director Teach Vocal Music, including three choirs, to high school students.
February 2005 – August 2008: Christ Covenant Fellowship Choir Director Lead worship and direct the choir.
July 2003 – Present: Teach Private Lessons Teach private voice and piano lessons.
August 2008 – Present: Hilldale Elementary Music Teacher Teach general music, grade level programs, Honor Choir, etc.