Chris Wilson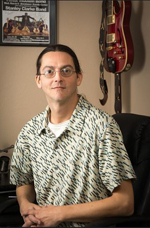 Chris Wilson
has been teaching over 10 years, 8 of them at Maughan Studios. Chris is very versatile, being able to teach guitar, bass guitar, ukulele and mandolin. Playing in many bands over the years ranging from country, blues, rock and metal, Chris has years of experience to share in his lessons.
Google Reviews from some of Chris' Students



Schedule a Lesson
Jeff Kirbas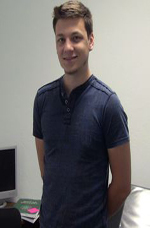 Jeff Kirbas is a guitar instructor and performing musician in the Oklahoma City area. He has over a year of teaching experience and has performed with multiple ensembles in a wide range of musical genres. Jeff recently graduated from Elmhurst College with a Bachelor of Music Business degree. He has studied music fundamentals, theory, improvisation, history, production and business.
Thumbtack Review from one of Jeff's Students

Schedule a Lesson
Brandon Maughan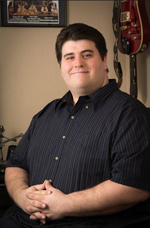 Brandon Maughan
is the owner of Maughan Studios School of Music founded in 2004. Brandon has 28 years of experience playing guitar and bass guitar and 15 years of experience teaching. In addition to being an accomplished guitar, bass guitar teacher and performer, Brandon has conducting numerous workshops and clinics in band performance, guitar technique, guitar construction and maintenance.
In fall of 2010 to current, Brandon works as a professor for the University of Oklahoma's Academy of Contemporary Music located in Bricktown Oklahoma City. In addition to teaching for UCO Brandon also works as a professor at Southwestern Christian University as of 2015.
Google Reviews from some of Brandon's students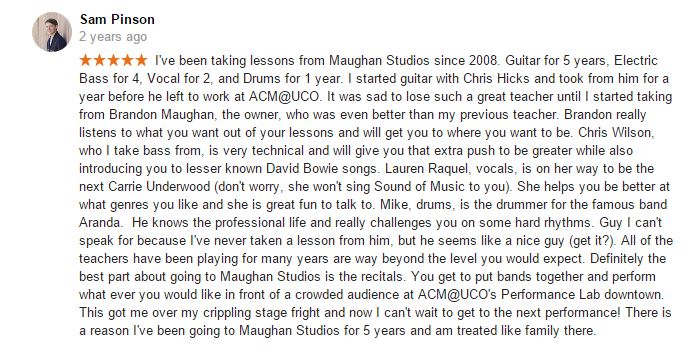 Schedule a Lesson